What is IFWEN?
IFWEN is a Belmont Forum funded international team of researchers and stakeholders working to advance knowledge about urban governance related to food, water, and energy nexus (FWEN) connections in cities, and Green and Blue Infrastructure (GBI) as its base. IFWEN stands for: Understanding Innovative Initiatives for Governing Food, Water, and Energy Nexus in Cities.
Improved governance of the interactions between food, water, and energy in cities can provide significant benefits in addressing some of the most complex global problems, including climate change and biodiversity loss, as well as help achieve other developmental goals such as food security and health.
This team of researchers, practitioners and creative professionals worked together from 2018-2021 to advance knowledge about urban governance at different levels related to the FWE nexus (FWEN) using Green and Blue Infrastructure (GBI), by developing new concepts and approaches to understand how to assess, govern and build GBI solutions and policies.
The project developed a framework, and tools to assess changes in FWEN, for cities that highlight trade-offs and promotes building innovative capabilities in cities for building better solutions. The project also visualized and created creative experiences around the data produced to help promote, explain, and advocate for FWEN interconnections in cities.
This website hosts the collection of resources that resulted from the project.
Thank you kindly to the Belmont Forum, JPI Urban Europe, European Commission and the Sustainable Urbanisation Global Initiative (SUGI), NSF, FAPESP, FORMAS, START, MOST, BMBF, and Future Earth for financially supporting the IFWEN International Research-Innovation Project.
What is the FWEN concept?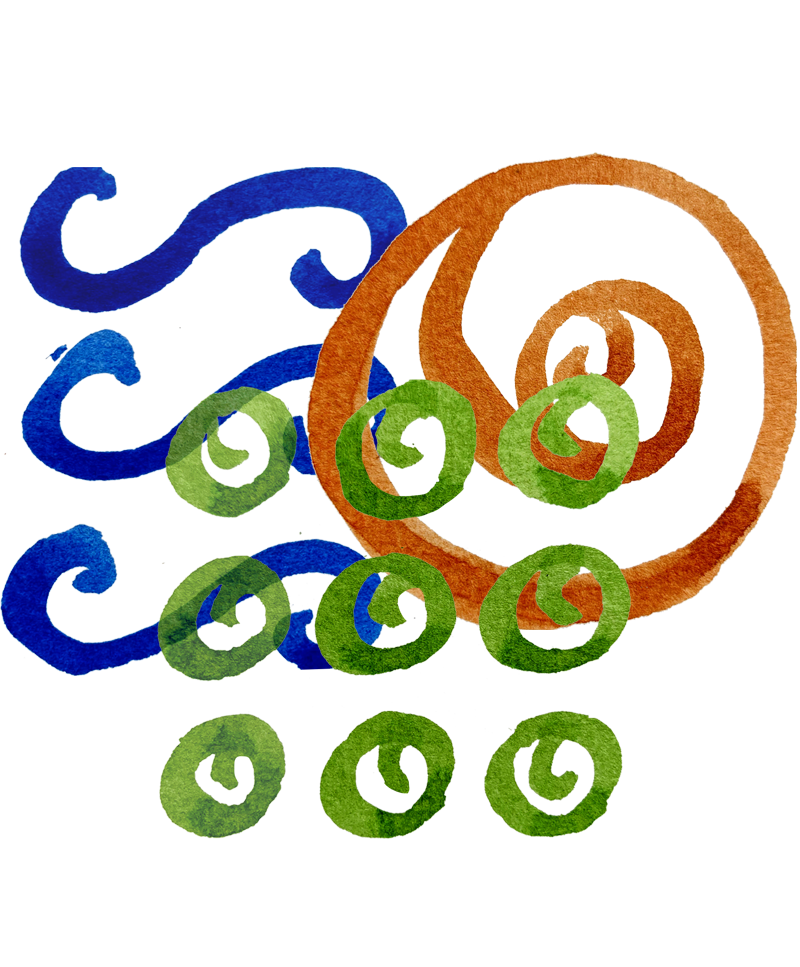 In the 21st Century, innovation has become THE buzz word in every policy and management forum, and a main or complementary research topic in almost every discipline. Innovation is the generation of new ideas, services, systems and processes. It is a broad and flexible enough concept that anyone can relate to positively. However, implementing new or innovative approaches in institutional contexts is easier said than done, as people naturally resist change, especially when innovation requires changing behavior.

Innovation is important for sustainability as new ideas foster better solutions and improvements in existing systems. There have already been many technological innovations for sustainability, such as the development of renewable energy technologies. However, achieving sustainable development will also require many social innovations, where communities and institutions find new creative solutions to social and environmental challenges.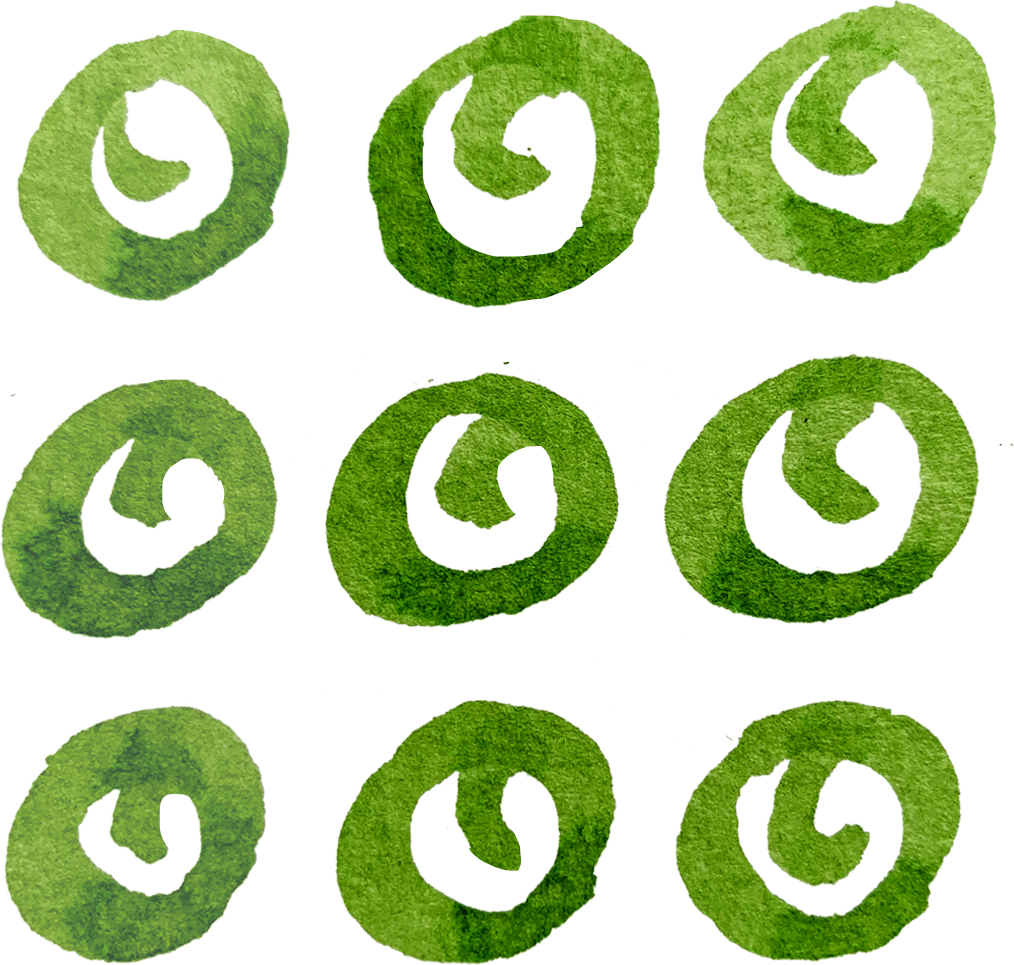 In the urban FWE nexus approach, we address food, water and energy resources from a systemic point of view to understand and manage their interrelations, securing access and efficiency in their provision to urban populations. "FOOD" is analyzed within the framework of "food security", broadly defined by the United Nations´ Food and Agriculture Organization (FAO, 2002) as "[…] a situation that exists when all people, at all times, have physical, social and economic access to sufficient, safe and nutritious food that meets their dietary needs and food preferences for an active and healthy life". Food as a land resource is usually addressed by research and management from health, nutrition, logistics and even cultural angles. As an interdependent element of the urban nexus system, its multidimensional performance is analyzed by scholarship from different perspectives across disciplines such as sociology, economy, ecology, etc., since the mid-2000s (Zhang et al., 2018). Most modern cities do not produce food within their territories, extending their demand between boundaries in all scales. Food can be imported from neighboring cities and even distant countries, impacting resources elsewhere, increasing distribution costs, carbon and ecological footprints. And while nutrition is an issue that includes contradictory health consequences, such as obesity and stunted growth, food waste continues to be huge, even in developing countries, due to poor management and distribution failure. An integrated approach such as the FWEN could help reduce these consequences.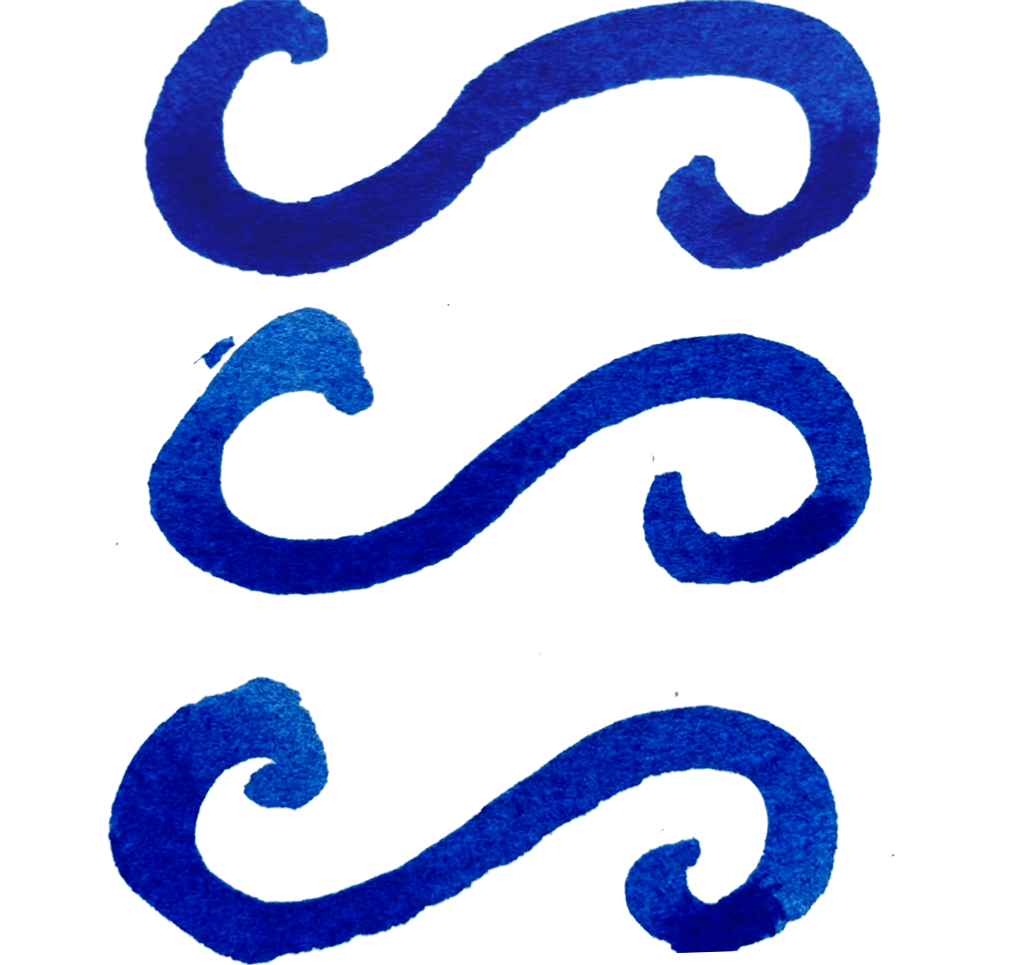 Water is the source of all life on the Planet. In cities water carries benefits that are usually taken for granted by most people. We only become aware of its importance when we lose access to supply or face shortages. The relationship between water-energy-land resources and their respective policies can be explained briefly. Water policies, for example, are commonly based only on water analysis (elaborated and regulated by a specific agency) and they might have adverse unforeseen effects specially on energy and land resources and the climate. The same happens to energy/land resources, where policies are also based only on analysis of energy/land issues. Since the current policies are based on existing models that usually focus on one resource and ignore interconnections with other resources, better methods and models that consider all the interlinkages among water, energy and land are needed. Thus, a water-energy-food nexus approach that considers both the physical and the economic implications of different policy strategies could be a major opportunity for integrated solutions that respond to the interdependencies of water, energy, food and economic systems (IISD, 2013).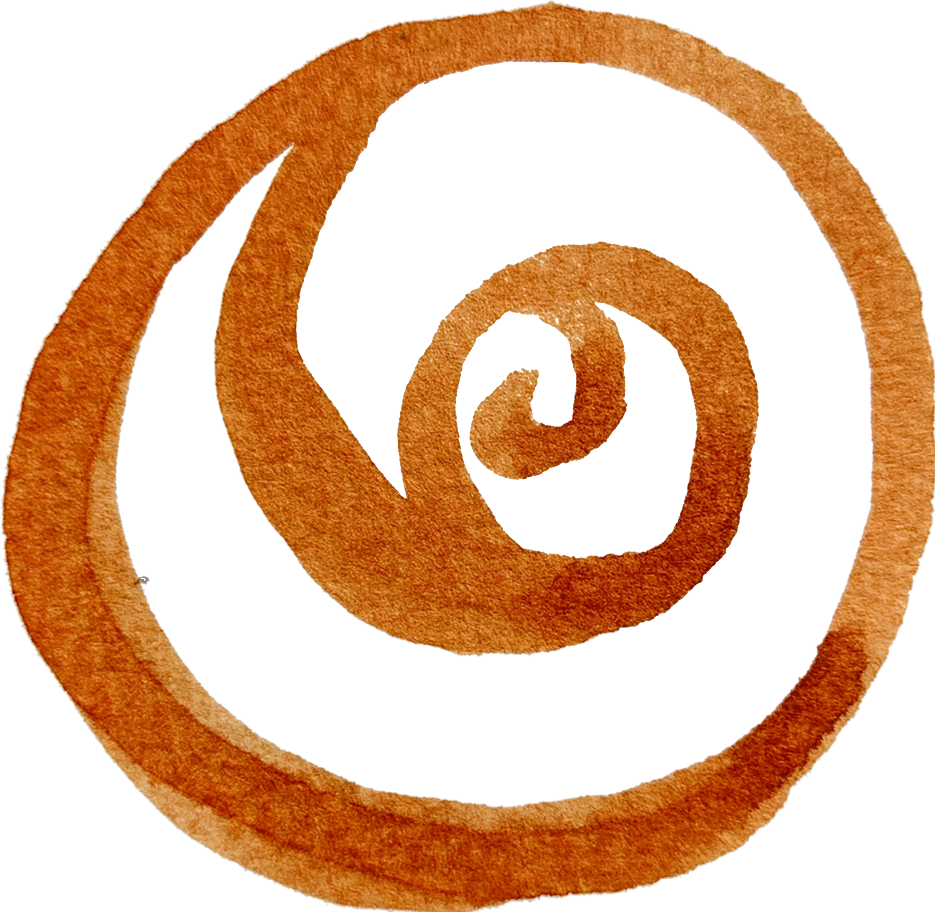 Energy is arguably the main pillar of our civilization and urban lifestyle. It fuels progress, well being and growth. Since our societies have become aware about the massive scale of negative impacts resulting from our fossil fuel-based energy consumption, shifting to renewable and new sources became imperative to protect life on Earth. Examining power generation and consumption in light of the FWEN nexus shows the urgent need for an integrated approach. Assessments of land use, energy and water are often carried out in isolation by disconnected institutions. An institution focusing on water resources, for example, is likely to consider food and energy systems as end users. Similarly, agricultural assessments might see energy and water as resources, and the energy sector is likely to treat biomass (waste) and water (rivers) Energy is arguably the main pilar of our civilization and urban lifestyle. It fuels progress, wellbeing and growth. Since our societies have become aware about the massive scale of negative impacts resulting from our fossil fuel-based energy consumption, shifting to renewable and new sources became an imperative to protect life on Earth. Examining power generation and consumption in light of the FWE nexus shows the urgent need for an integrated approach. Assessments of land use, energy and water are often carried out in isolation by disconnected institutions. An institution focusing on water resources, for example, is likely to consider food and energy systems as end users. Similarly, agricultural assessments might see energy and water as resources, and the energy sector is likely to treat biomass (waste) and water (rivers) as inputs. Thus, promoting renewable energy (allocated or not in urban areas) through the current sector-driven approach, disregarding indirect transboundary impacts on land and water resources and GHG emissions, could counteract the so-desired sustainable development of cities and the fight against climate change.
Project Resources
IFWEN Guide and Case Studies
Series Editors: Pourya Salehi (ICLEI World Secretariat), Paul Currie (ICLEI Africa), Jose Puppim de Oliveira (Getulio Vargas Foundation-FGV)
The Understanding Innovative Governance for Food, Water, and Energy Nexus in Cities (IFWEN) project examines such capabilities and enabling factors of nexus approaches that use Green and Blue Infrastructure (GBI). The project aims to support building capabilities in cities for developing innovative solutions and managing GBI at the urban level. The project's findings are based on case studies in Florianopolis, Sao Jose dos Campos, Gangtok, Nagpur, Taipei, Antananarivo, Dodoma, Lilongwe, and Johannesburg.
Collaborating with IFWEN project partners and cities, ICLEI has prepared a case study for each city. They contribute to:
Understanding local Green Blue Infrastructure (GBI) & Food-Water-Energy Nexus (IFWEN) interactions,
Identifying capabilities and potential required for innovative nexus approaches, and
Lessons for future implementation.
By clicking on the image, you can download a condensed summary of these case studies. Click on the locations to read each of the cities case studies individually.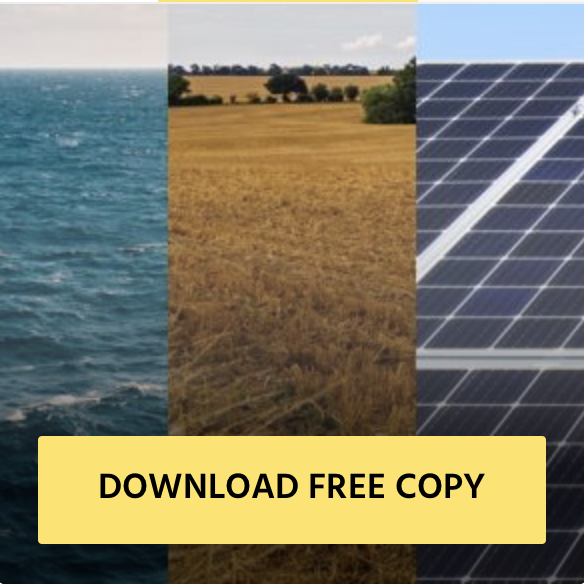 Milestones
Our Team
Jose A.
Puppim de Oliveira
Fundação Getulio Vargas – FGV/EAESP (FGV)
He is a Research Professor at the Getulio Vargas Foundation (FGV/EAESP and FGV/EBAPE). He is also a contributing professor at the Fudan University (China) and at Universidad Andina Simon Bolivar (UASB, Ecuador) as an associate researcher at the MIT Joint Program on Science and Policy for Global Change. He was the Assistant Director and Senior Researcher at the Institute for Advanced Studies on Sustainability at the United Nations University (UNU-IAS) in Japan (2009-2015). He has over 20 years of experience in universities, businesses, think-tanks, government, and international agencies in research, teaching, training and academic management. He holds a degree in Engineering from the Aeronautical Technological Institute (ITA), a Masters in Regional and Environmental Planning from the Hokkaido University, Japan and a doctorate in Planning from MIT - Massachusetts Institute of Technology, USA.
Yale University
Karen Seto is the Frederick C. Hixon Professor of Geography and Urbanization Science. An urban and land change scientist, she is one of the world's leading experts on contemporary urbanization and global change. Her research focus is how urbanization will affect the planet. She has pioneered methods to reconstruct urban land use with satellite imagery and has developed novel methods to forecast urban expansion. She has conducted urbanization research in China for twenty years and in India for more than ten. Her research has generated insights on the links between urbanization and land use, food systems, biodiversity, and climate change. Seto is an elected member of the U.S. National Academy of Sciences, the Connecticut Academy of Science and Engineering, and the American Association for the Advancement of Science. She earned a PhD in Geography from Boston University.
Yale University
Fanxin Meng is a Postdoctoral Associate with central research focus on how Green and Blue Infrastructure (GBI) affects Food-Water-Energy Nexus (FWEN) in cities. She is committed to constructing a methodology for assessing FWEN changes in cities. Fanxin completed her PhD in Beijing Normal University in 2017, supervised by Prof. Zhifeng Yang. She is interested in delineating physical and virtual flows underlying food/land, energy, and water consumption in cities by linking ecological and socio-economic systems using material flow analysis (MFA), life cycle analysis (LCA), input-output analysis (IOA), and other industrial ecology methods. Meng has also studied urban mitigation of climate change. She is a member of second committee for Climate Change Branch in Chinese Society for Environmental Sciences. Prior to coming to Yale, Meng has lead two research projects separately supported by the National Natural Science Foundation of China (NSFC) and China Postdoctoral Science Foundation Project.
Yale University
PhD in Energy Planning by PPE/COPPE/UFRJ, Master in Civil and Environmental Engineering by UNESP and Ecologist by UFRN. He is currently a post-doctoral researcher at EAESP-FGV, where he works with the theme "Water-Energy-Food nexus in cities". Visiting researcher at the Yale School of Forestry & Environmental Studies (USA), he studies the theme "Green and Blue Infrastructure in cities". He is a researcher at the Centre for Energy Policy at the University of Technology Sydney (UTS), Australia, where he develops the theme "Water-Energy-Food nexus of biofuels". He has experience in the areas of Environmental Engineering and Energy Engineering, with emphasis on Environmental and Energy Planning. He works mainly in the following topics: solid urban and agro-industrial waste, groundwater contamination, impacts of alternative sources of energy, biomass, biofuels, sustainability, environmental and energy policies.
The Nature of Cities (TNOC)
David Maddox is committed to the creation of sustainable, resilient, livable, and just cities. After a PhD in ecology and statistics at Cornell he spent 10 years with The Nature Conservancy working on climate change and stewardship. In 2012, David founded The Nature of Cities and remains its Executive Director. TNOC is a transdisciplinary essay and discussion site—with 700+ writers from around the world, from scientists to activists, designers to artists—on cities as ecosystems of people, nature, and infrastructure. He is also a composer, playwright, and theatre artist. He lives in New York City.
The Nature of Cities (TNOC)
M'Lisa works to assemble connections and collaboration between diverse groups in cities. M'Lisa is a social researcher by training with a B.A in Political Science and English from Concordia University, and an M.A in Global Development Studies from Queens University where she won a SSHRC Joseph-Armand Bombardier Canada Graduate Scholarship for her research. M'Lisa has worked around the world in North America, South America, and Europe as an editor, writer, researcher, in government relations and communications, in the private sector, and in diplomacy and government. She sees the world as an assemblage of many parts and believes we need to focus on knowledge gathering, collaboration, and a healthier human connection with the planet to survive and thrive in this century.
Stockholm Resilience Centre (SRC)
Elmqvist is a professor in Natural Resource Management at Stockholm Resilience Centre, Stockholm University. His research is focused on ecosystem services, land use change, urbanization, natural disturbances and components of resilience including the role of social institutions. He serves as associated editor for the journals Ecology and Society, Conservation and Society, Ecosystem services, and Sustainability Science. He has led the Cities and Biodiversity project, currently leading the
Future Earth
project "What is Urban" and he is part of the scoping expert group on regional and subregional assessments for
IPBES
. In 2018, he was awarded the BiodivERsA Prize for Excellence and Impact. BiodivERsA is a network of national and regional funding organisations promoting pan-European research on biodiversity and ecosystem services. He is also a member of the board of directors for
Mistra Urban Futures
.
Stockholm Resilience Centre (SRC)
Her passion lies in exploring how actions and interventions at the city-scale can help urban dwellers to live healthier, happier lives connected to urban landscapes of ecological integrity. Julie's education includes an M.E.Sc. from Yale University's School of Forestry and Environmental Studies. Julie's doctoral research focuses on the relationship between urbanization, functional traits, and ecosystem service provision. She is also the founder and facilitator of Youth Design Studio: Creating for Communities, a sustainable design class for high school students in Cape Town, South Africa.
Ming-Chuan University (MCU)
Wan-Yu is Professor in the Department of Urban Planning and Disaster Management at Ming-Chuan University. She holds a PhD in Planning and Landscape from the University of Manchester and an MSc in Horticultural Landscape from National Taiwan University. Her research interests lie in the interdisciplinary nature of ecological/environmental planning in cities. Recently she has focused on nature-based adaptation strategies for climate change, looking at multi-functionality of urban green infrastructure and its interrelation with land use, thermal environments, and socio-ecological systems. Prior to working at Ming-Chuan University, she was a JSPS-UNU postdoctoral research fellow in the Sustainable Urban Future programme at United Nations University-Institute of Advanced Studies in Japan, where she developed skills in working in an international and interdisciplinary context.
ICLEI Africa Secretariat (ICLEIA)
Paul is fascinated by the multi-layered relationships that give each city its unique flavour. With his Sustainable Development MPhil and current doctoral research, Paul uses urban metabolism, resource nexus and political ecology as lenses for shaping sustainable, inclusive cities. At ICLEI, he supports local governments to apply systems perspectives to food, water, energy and nature, and facilitates the development of policies and plans appropriate to contexts of change and uncertainty.
ICLEI – Local Governments for Sustainability e.V (World Secretariat) (ICLEI-W)
As the Head of Urban Research Team with ICLEI World Secretariat, Pourya manages and coordinates
ICLEI's Global Research Strategy
across all 24 offices of ICLEI. In addition, Pourya manages several research and innovation projects for ICLEI, including the IFWEN project. He also oversees the execution of the IFWEN project by ICLEI regional offices (ICLEI South America Secretariat and ICLEI South Asia Secretariat). With an educational background in urban planning and land management, Pourya has gained a decade of professional experience in sustainable development by working with urban and environmental consultancies, international organizations, and research institutes. Representing ICLEI in research-related spaces such as the Global Covenant of Mayors' Innovate4Cities Technical Working Group as well as the Steering Committee for Global Land Outlook (GLO 2.0), Pourya has a wealth of research and innovation knowledge and expertise in digitalization, smart-solutions, nexus approaches, finance, community resilience, climate adaptation and mitigation, and land administration.
Sustainability Policies and Management
Laura Valente de Macedo is currently a postdoctoral fellow at FGV-São Paulo, focusing on the green and blue infrastructure approach in improving the food water energy nexus in cities. She is an architect and town planner by training and has her PhD (2017) and MSc (2000) from the University of São Paulo´s Environmental Science Program (PROCAM-USP); she also has an MSc in Environmental Change and Management from the University of Oxford (1998). With an extensive career in environmental policies and management, Laura has worked in both state and federal government departments between 1991 and 2011, holding senior executive or advisory positions. In her many contracts as a consultant for high profile international organizations, she has worked with stakeholders from the business sector and academia, as a coordinator and team leader. She has also been a lecturer on sustainable consumption, urban mobility, cities and climate change, and has collaborated in several publications as a co-author and/or editor. During 2013/14, she was the Chairperson of Greenpeace Brazil´s Board of Directors. She was ICLEI´s regional director for Latin America from 2002-2011 and is now an honorary board member of ICLEI-South America. Until 1991, she was a practicing architect in São Paulo.
FGV/EAESP
Evan Berman Professor in Public Management at FGV/EAESP. His expertise in areas of public performance and management, including environmental management and comparative public management, and public leadership. He is recipient of major research awards which include the Fred Riggs Award for lifetime career achievements in International and Comparative Public Administration from the American Society for Public Administration (ASPA). He received his Ph.D. from George Washington University and spent the last 15 years in Asia-Pacific, has worked with government ministries and agencies. Evan has over 30 years of experience at leading universities in the USA, Asia, and New Zealand.
FGV/EAESP
Julio Zambrano is currently a Postdoctoral Fellow in Sustainable Urbanization at FGV/EAESP and a Visiting Researcher at the Chair of Energy and Environmental Policy (HfP) at the Technical University of Munich. He earned a Ph.D. in Public Affairs at Indiana University Bloomington, O'Neill School of Public and Environmental Affairs. He also holds a bachelor's degree in Economics from the Pontifical Catholic University in Quito, Ecuador. His expertise is related to public management and policy analysis. His main research interests are collaborative innovation, collaborative governance, citizen coproduction, and public administration. He has experience in the public sector as Director of Economic Analysis and career public servant at the former Coordinating Ministry of Economic Policy in Ecuador. He also has experience as consultant in financial sustainability of protected areas and sustainable tourism for the Latin America region.
FGV/EAESP
Marc Picavet is a PhD candidate in Public Administration and Government at the School of Business Administration of São Paulo (FGV/EAESP) and recipient of a FAPESP scholarship. His background includes a BA in Economics from Insper in Brazil and a Masters in Political Economy from the Chinese University of Hong Kong (CUHK). Professional with nine years of international experience, having worked from 2010 to 2017 in a consultancy in Hong Kong with a focus on international business in China and Asia. During his PhD, he is working on green infrastructure and the food-water-energy nexus and also leading his own project with funding from FGV EAESP. His research interests are local governments, public policy, sustainability, innovation and cities.
ICLEI Africa Officer
Jokudu Guya is a Professional Officer in the Urban Systems Unit at ICLEI Africa. She is a young urbanist with a keen interest in urban development in African cities. Her background includes urban research in city development, smart cities, urban data, and urban governance. As an ICLEI Africa officer, her core areas of focus have been in circular development and urban planning. She has worked on projects with city governments to explore the various ways in which circular development can be integrated into local government activities, as well as research exploring the understanding of circular development within the African context. Her work has also focused on the delivery of the Food-Water-Energy Nexus course for local governments under the IFWEN Project. She studied urban and regional planning at the University of the Witwatersrand and furthered her studies with a Master of Urban Studies.
ICLEI - Local Governments for Sustainability, World Secretariat
Amy is a Junior Research Officer at ICLEI World Secretariat where she is responsible for supporting the implementation and further operationalization of ICLEI's Global Research Strategy. She also contributes to the implementation of several research and innovation projects. Amy's role within the IFWEN project has included coordination of the training program and contributing to the development of various knowledge products. As well as a BA in Geography with International Study, Amy holds an MSc in Global Urban Development and Planning, both from the University of Manchester.
Many thanks to the entire IFWEN International Consortium members including all past members for their incredible contributions to this project:
José A. Puppim de Oliveira
Laura Valente de Macedo
Rodrigo Bellezoni
Julio Zambrano
Marc Barda Picavet
David Maddox
Pourya Salehi
Karen Seto
M'Lisa Colbert
Fanxin Meng

Paul Currie
Ingrid Coetzee
Jiwon Lee
Sunandan
Tiwari
Thiago Barbosa
Pourya Salehi
Wan-Yu Shih
Erich Hellmer
Thomas Elmqvist
Julie Goodness
Pan He
Julio Zambrano
Jokudu Guya
Sandrine Gouvea
Victor Ferraz
Elizabeth Moura
Ana Maria Bedran
IFWEN Interns
Amy Jones
Andrew Hughes
Edward Smith
Edward Watson
Gary Roberts
Ioana Gabriela Simion
Naomi Elise Chatfield-Smith
Ayoola Paul Adeogun
Thomas Boothroyd
Our Logo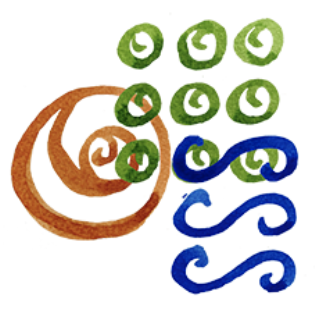 Our project logo was designed by Frida Larios. It conveys a sense of three of the core flows of cities — water, food, and energy — interacting and co-dependent. That is, they are a nexus that must be understood as such when we design for better cities.
Partners
Thank you kindly to the Belmont Forum, JPI Urban Europe, European Commission and the Sustainable Urbanisation Global Initiative (SUGI), NSF, FAPESP, FORMAS, START, MOST, BMBF, and Future Earth for financially supporting the IFWEN International Research-Innovation Project.
Thank you to all of the IFWEN Project Partners
Ming-Chuan University (MCU)
Department of Urban Planning and Disaster Management (UPDM)
Taipei, Taiwan (China)
web.updm.mcu.edu.tw/en
---
ICLEI – Local Governments for Sustainability –World Secretariat
(ICLEI-W), Bonn, Germany
iclei.org
---
The Africa Secretariat of ICLEI – Local Governments for
Sustainability (ICLEI-A)
Cape Town, South Africa
africa.iclei.org
Supporters